Find Top Realtors In Your Market.
Free and Unbiased.
We analyze thousands of local agents and find the best in your area.


Only the Top Agents
Studies show that top agents sell homes for more than average agents, so we analyze home sales and show you the best Realtors in your market!
Free and unbiased
Our service is 100% free, with no catch. Agents don't pay us to be listed, so you get the best match.
Save time and hassle
It takes just two minutes to match you with the best real estate agents. Review their stats and bio and connect with the one you like best.
Find Top 5% Real Estate Agents
Experience
We take into account the number of years each agent has been active in real estate so you are only provided expert agents to compare.
Reputation
Client reviews on Google, Facebook, Yelp, and more are evaluated to provide real world feedback on each agent.
Speed
We use the listed date and sold date to determine how quickly agents sell homes on average.
Value
Final sale prices are compared to the market value of homes to find agents who consistently sell homes for more.
Success
We find top ranked agents with a longstanding positive closing rate, which means they are successful in selling almost every home they list.
Availability
We consistently check availability and only provide agents who are currently accepting new clients.
Trusted Agents From Trusted Brokers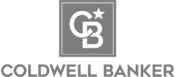 Get free advice from one of our real estate experts!
"Rated Realtor competes for your business, sending you three top realtors in your market instantly… no cost, no strings attached. And, they connect you through email and text, so you can follow up however you see fit. It was instant, but not intrusive… my kind of match maker! "
Earl E
Claymont, DE
"They customize your search down to the neighborhood, providing top agents with recent closings right in your backyard. I'm not sure how they do it, but I'm happy they do!"
Matt F
Pottstown, PA
"We were sent three realtors within seconds, spoke to them within minutes, listed & sold our home within days, and got the price we wanted. Things could not have gone any smoother."
Mary D
Fairless Hills, PA
"The caliber of agents you are connected with is astounding. All three of my agents were extremely professional, with a ton of experience, and an aggressive marketing approach that included professional photography and video with all of their homes. These guys know what they are doing. My only regret is that I couldn't hire all three!"
Marcy I
Westville, NJ
"The best thing about Rated Realtor is they don't just connect you with 3 top agents, they connect you with 3 top marketing teams with listings in your backyard and buyers ready to go. As soon as we picked our agent, we literally had multiple offers that very same day, and accepted an offer ABOVE what we ever expected that week!"
Mike B
Philadelphia, PA
Save Time
We work with the top-performing real estate agents in YOUR neighborhood. Let us do the leg work and find the experts so you don't have to.
Save Money
Selling with a licensed real estate agent nets 17% higher returns than selling to a cash buyer, and 25% higher than For Sale By Owner.
100% Free
Our services are completely free and you are not held to a contract when using RatedRealtor!